Event Details
The Coaching Curve
Date:
October 17, 2013, 8:00am – 9:30am
Organizer:

Jill Auborn aubornj@firemtn.com

Location:

Smullin Health Education Center
2825 E. Barnett Road
Medford, OR 97501


Price:

$10.00 per member (no charge for first time guests and students) / $15.00 for repeat guests

Event Type:
iCal link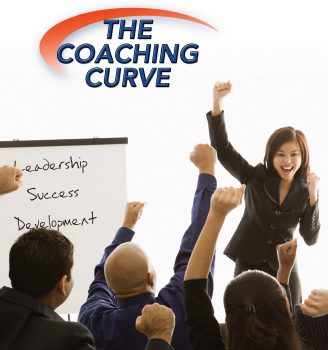 Leaders are often caught between treating everyone equally and responding to the strengths and weakness of individual team members. Many leaders are also fixed in their style of leadership; either by habit or in an effort to be consistent. In all these situations, team members are not motivated to perform at their highest levels and leaders become disconnected from their people and even burnt out.
The Coaching Curve describes various styles of leadership on a continuum and proposes an approach that is both consistent and flexible to meet the needs of the situation. The Coaching Curve also defines the term "coaching" and helps leaders understand when to coach and when not to coach.
Presenter: Guy Perrin of Centerpoint Leadership Services
Guy is President of Centerpoint Leadership Services. He has over 20 years experience in leadership and executive coaching, consulting, facilitation, counseling, and human resources management. Guy coaches leaders and consults to organizations regarding talent management and development in a wide variety of organizations. Previously, he was a Senior Consultant for KPMG Consulting in Vancouver, BC, Guy provided career consulting, outplacement services, and developed a practice in executive and professional coaching. He was Labor Relations Manager for two daily newspapers and Industrial Relations Supervisor for a manufacturing company. Guy is a Licensed Professional Counselor and Certified Employee Assistance Professional. He has a Masters Degree in Counseling Psychology from Antioch Graduate School, a Commerce Degree in Organizational Behavior from the University of British Columbia, and a Certificate in Dispute Resolution from the Justice Institute of BC.
Networking: 7:30 am to 8:00 am
Workshop Time: 8:00 am to 9:30 am
HRCI Credit: Approved for 1.5 hours of General Credit