Job Opportunities
JOB OPPORTUNITIES
Do you have a Human Resources related job opening you'd like us to post for you?
Please send a job description, contact information and end date (if applicable) to: selkinton@hersheys.com
---
8/29/18

Human Resources and Safety Manager
To apply submit resume to: jpugh@playcore.com
Job Summary:
The goal is to promote corporate values and enable business success through human resources management, including recruitment, performance management, training & development, employment cycle changes, talent management, and facilities management services. Must manage the hiring processes of Playcraft Systems and develop sources for employee recruitment through use of social media, job fairs, college job boards, the employment department, etc.
Essential Duties and Responsibilities
1. Develop and implement HR strategies and initiatives aligned with the overall business strategy.
2. Communicate with the organization for safety procedures undertaken
3. Reporting any safety related incidents to OSHA, Workers Comp, Corporate Leaders
4. Provide guidance and support coordination regarding various safety issues
5. Organize trainings to the employees regarding environmental management and safety issues
6. Provide information on environmental relevance by preparing charts, graphs, and presentations
7. Maintaining and revising the company's handbook on policies and procedures
8. Bridge management and employee relations by addressing demands, grievances or other issues
9. Manage the recruitment and retention process. Provide current and prospective employees with information about policies, job duties, working conditions, wages, opportunities for promotion and employee benefits
10.Support current and future business needs through the development, engagement, motivation
11.Develop and monitor overall HR strategies, systems, tactics, policies and procedures across the organization
12.Performing benefits administration (401k, Insurance, etc.)
13.Creating, revising and maintaining Job descriptions.
14.Reporting to Corporate Human Resources
2 Created 8/29/2018
15.Maintain department records and/or reports
16.Report to management and provide decision support through HR metrics
Education/Eperience
• A Bachelor's degree and/or Certificate with SHRM or CP.
• At least 3-4 years management experience in human resources in either a managerial or human resources environment.
Minimum Requirements
• Knowledgeable of Equal Employment Opportunity Act (EEOA) requirements and regulations.
• Knowledgeable of Oregon Laws and Labor Laws
• Knowledge of Environmental Health and Safety measures and standards
• Excellent active listening, negotiation and presentation skills
• People oriented and results driven
---
8/23/18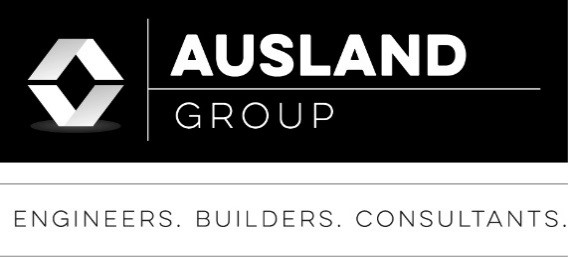 Ausland Group is seeking a Human Resource Specialist to become the "Director of People Success" for our 100-person design and construction company. If you are an experienced Human Resources Specialist, with a drive to develop a culture of trust and high-performance, we look to hear from you!
This is an exciting time to join the Ausland team. With a history of over 70-years, we will be opening our new Ausland Headquarters in December 2018. Meanwhile, our Eugene Office has grown to a team of over 20+ and are poised for additional growth. We are looking for a driven, fun individual to drive forward the success of our team members as we grow!
Director of People Success
POSITION TITLE: Director of People Success
DEPARTMENT: People Success (formerly, Human Resources)
REPORTING TO: President
LOCATION: Grants Pass Headquarters (offices in Ashland, and Eugene)
This is a salaried, full time position with benefits and no direct reports.
SCOPE AND RESPONSIBILITIES
The Director of People is responsible for leading and executing the daily operations of People Success and the day-to-day Human Resource operations of Ausland Group. This includes managing the life cycle of all employees from entry to exit, interactions/questions regarding group benefits, managing leaves, 401k, OFLA/FMLA, on-boarding/off-boarding, training, company policies, drug and background pre-employment testing, worker's compensation and companywide recruitment. This position aligns Ausland benefits and staff with world class services while leading our People and Culture Department.
ESSENTIAL FUNCTIONS
CULTURE
Creating a culture of trust.
Listen to all employees suggestions and requests.
Directs culture towards our Core Values of Integration, Innovation, Resourcefulness and Tenacity.
RECRUITING
Directs recruitment effort for all personnel.
Provide exceptional on-boarding experience, including Ausland SWAG, orientation, and welcoming.
Teaches new-employee orientations at headquarters and main branches to ensure employees gain an understanding of benefits plans and enrollment provisions. Counsels employees (and potential employees/applicants) on plan provisions so individuals can make informed benefits decisions.
Perform outreach to community sources as needed.
PEOPLE PERFORMANCE
Develops department goals, objectives and systems, with Department Heads and Leaders.
Work with managers and personel to develop career paths and goals; oversee training programs.
Manages Quarterly Performance Feedback cycle.
HUMAN RESOURCES
Manage and promote utilization of Talent Management Software, BambooHR.
Ensures compliance with all federal, state and local employment laws.
Ensures job descriptions are accurate and legal.
Manage employee benefit programs, including request for proposals, open enrollment periods, and employee engagement.
Act as a resource for payroll/HR contacts to ensure their understanding and compliance with benefits and HR policies and regulations.
Monitors tardy and absenteeism reports and ensures proper documentation is issued on employees who have excessive tardiness or absenteeism problems. Reports vacation, sick, personal day and holiday use to payroll and scheduling.
Maintains employee personnel files in conjunction with Payroll Specialist utilizing BambooHR.
Write, revise, edit and proofread company policies and procedures and related documents as needed.
Develop and maintains a written affirmative action program; files EEO-1 report annually; and maintains other records, reports and logs to conform to EEO regulations.
Keeps management advised of potential problem areas and recommend/implement solutions as appropriate.
Procure and track Ausland assets for Employee use; keys, mobiles, computers, vehicle, fuel/maintenance cards, etc.
Conducts exit interviews.
EXPERIENCE/SKILLS/ABILITIES REQUIRED
Ability to execute the traditional functions of Human Resources while making the environment fun, engaging, and success-oriented for all employees.
Be self-directed and motivated with an entrepreneurial spirit.
Be flexible and available to interact with employees at all levels.
Develop strong trusting relationships in order to gain support and achieve results.
Manage multiple conflicting priorities.
Maintain highly sensitive and confidential material.
High level of resourcefulness.
Excellent verbal and written communication skills.
Excellent references and acceptable background check.
Some travel needed. (10% Travel to Eugene, Medford, Roseburg and Ashland areas)
EDUCATION/CREDENTIALS/LICENSES
Previous experience with a fast-growing company preferred.
Bachelor's degree in Human Resources or Business preferred.
SHRM Certified Professional (SHRM-CP) or SHRM Senior Certified Professional (SHRM-SCP) or PHR/SPHR credential preferred.
Experience managing employee benefits, including health, and 401(k).
Experience with HRIS and payroll systems preferred.
Valid driver's license and reasonable driving record
PHYSICAL REQUIREMENTS
Ability to lift and move up to 20 lbs. occasionally.
Sitting (or driving) in a normal seated position for extended periods of time.
Reaching by extending hand(s) or arm(s) in any direction.
Finger dexterity required to manipulate objects with fingers rather than with whole hand(s) or arm(s), i.e.: using a keyboard.
Communication using the spoken word.
Ability to see within normal parameters.
Ability to hear within normal range.
Ability to move about a construction site including, but not limited to: climbing ladders and scaffold, and walk over uneven terrain.
Visit Ausland's career link page for more information: https://ausland.bamboohr.com/jobs/view.php?id=52
---
8/23/18

Job Title: Compensation Analyst
Location: Corporate Office in Springfield, Oregon

Founded in 1936, Roseburg Forest Products is a privately owned company and one of North America's leading producers of particleboard, medium density fiberboard and thermally fused laminates. Roseburg also manufactures softwood and hardwood plywood, lumber, LVL and I-joists. The company owns and sustainably manages more than 600,000 acres of timberland in Oregon, North Carolina and Virginia, as well as an export wood chip terminal facility in Coos Bay, Ore. Roseburg products are shipped throughout North America and the Pacific Rim. To learn more about the company please visit www.Roseburg.com.

Purpose:
The Compensation Analyst will support the development, implementation and administration of pay structures, policies, programs and practices including base pay, salary administration, wage and salary surveys, job descriptions and evaluations, salary/market pricing analysis, and incentive or pay-for-performance programs. They will assist with a variety of analytical-based tasks to ensure the compensation practices, strategies, programs, and policies/procedures of the Company are both compliant and competitive. Supports all compensation and salary planning initiatives including market research and analysis, internal equity analysis, annual merit review administration including ad-hoc studies and/or projects. As well as supports on-going administrative processes, enhances department efficiency and improves current practices.
Required Qualifications:
Bachelor's degree and 3-5 years of related compensation experience
Must have experience with compensation research and data analysis as they relate to compliance requirements
Maintain the highest ethical standards in dealing with confidential information
Strong analytical and problem solving skills
Excellent listening, written and verbal communications skills
Must be self-directed, able to meet deadlines, and work independently
Maintain composure in high-pressure situations
Excellent interpersonal skills
Strong attention to detail and accuracy, with excellent organizational skills
Ability to multitask and prioritize workload
Proficiency in Word and Excel
Willing to expand education/training
Ability to work in and maintain a highly functional team environment
Preferred Qualifications:
Bachelor's degree in human resources, business administration or related field or equivalent combination of education and experience
3-5 years' experience in compensation analysis, with Canada experience a plus
Experience using the latest compensation analysis tools
Experience with job analysis/evaluation
If you are interested in being considered for this position, please submit your cover letter and resume to careers@rfpco.com.

AN EQUAL OPPORTUNITY EMPLOYER INCLUDING DISABILITY AND VETERANS
---
8/23/18
Summary

The City of Medford has an exciting full-time opportunity with a generous comprehensive benefit package including:

Medical, vision, dental with minimal or no monthly premium cost for family coverage
Life and long-term disability insurance
Paid vacation, sick leave, and holidays
HRA-VEBA medical savings account contributions
Oregon PERS retirement contributions
457 Deferred compensation for retirement planning
Medical and dependent care flexible spending (FSA)
Aflac and LegalShield voluntary products
On-site fitness center and wellness program

This position is under general supervision of the Risk Manager, performs confidential and paraprofessional functions involving: recordkeeping, compilation, and analysis of data, administrative and technical support for city-wide safety and workers' compensation programs, and budget.

**Please attach a resume at the time you submit your application to be considered.

Typical Job Duties

These duties are a representative example; position assignments may vary depending on the business needs of the department and organization. This position:

Monitors and coordinates occupational safety and health programs, including coordination of all Safety Committees, oversees, tracks and processes all quarterly safety inspections, coordination of accident prevention and safety awareness training programs, conducts worksite inspections and ergonomic evaluations, maintains OSHA records, reviews accident and injury investigation reports, etc.
Monitors and coordinates the City's Workers' Compensation program: oversees submission of Workers' Compensation claims, reviews and analyzes claim reports, analyzes all workers compensation-related invoices and verifies for payment, develops return-to-work and modified duty assignments for City departments, pursues subsidy reimbursements, maintains records and files.
Assists with the coordination of administrative requirements of the Americans with Disabilities Act (ADA) compliance for the City and the complaint and grievance procedure for members of the public.
Assists in assessing and updating the organization's existing risk management policies and protocols.
Assists with the development and administration of risk fund budget, revenues, and expenses.
Assists with the upkeep of the City webpage content relating to Human Resources and ADA related content.
Scope of assigned area of responsibility will depend on departmental structure and is at the discretion of the Risk Manager.
Upholds the values of the organization and has strong customer service orientation.
Must have the ability to handle job stress and interact effectively with others in the workplace.
Must be honest and truthful in all tasks and responsibilities.
Must maintain a high degree of confidentiality related to employee, department and City matters.
Performs other related projects and duties as assigned.
Demonstrates regular, reliable, and punctual attendance.

Core Competencies:
Individual Contributor: Incumbents should have a solid foundation of the following core competencies identified by the organization to be essential:

Communicativeness - Effective performers recognize the essential value of continuous information exchange. They actively seek information from a variety of sources and disseminate it in a variety of ways. They use modern technologies to access and circulate information. They take responsibility for ensuring that their people have the current and accurate information needed for success.

Composure - Effective performers maintain emotional control, even under ambiguous or stressful circumstances. They are able to demonstrate emotions appropriate to the situation and continue performing steadily and effectively.

Customer Service - Effective performers attend to customers in a timely manner. They view the organization through the eyes of the customer and go out of their way to anticipate and meet customer needs.

Drive/Energy - Effective performers have a high level of energy and the motivation to sustain it over time. They are ambitious and passionate about their role in the organization. They have the stamina and endurance to handle the substantial workload present in today's organizations. They know that a healthy work/life balance is important to sustained energy. They are motivated to maintain a fast pace and continue to produce even in exhausting circumstances.

Functional/Technical - Effective performers are knowledgeable and skilled in a functional specialty. They add organizational value through unique expertise in a functional specialty area. They remain current in their area of expertise and serve as a resource in that area for the organization.

Integrity - Effective performers think and act ethically and honestly. They apply ethical standards of behavior to daily work activities. They take responsibility for their actions and foster a work environment where integrity is rewarded.

Initiative - Effective performers are proactive and take action without being prompted. They don't wait to be told what to do or when to do it. They see a need, take responsibility, and act on it. They make things happen.

Learning Agility - Effective performers continuously seek new knowledge. They are curious and want to know 'why'. They learn quickly and use new information effectively. They create and foster a culture of interest, curiosity, and learning.

Positive Impact - Effective performers make positive impressions on those around them. They are personable, self-confident, and generally likable. They are optimistic and enthusiastic about what they do, and their excitement is contagious. They energize those around them.

Problem Solving/Decision Making - Effective performers are able to identify problems, solve them, act decisively, and show good judgment. They isolate causes from symptoms, and compile information and alternatives to illuminate problems or issues. They involve others as appropriate and gather information from a variety of sources. They find a balance between studying the problem and solving it. They readily commit to action and make decisions that reflect sound judgment.

Sensitivity - Effective performers value and respect the concerns and feelings of others. In the workplace, this compassion translates into behaviors that communicate empathy toward others, respect for the individual, and appreciation of diversity among team members.

Team Player - Effective performers are team oriented. They identify with the larger organizational team and their role within it. They share resources, respond to requests from other parts of the organization, and support larger legitimate organizational agendas as more important than local or personal goals.

Job Qualifications

Ideally, three (3) years of increasingly responsible safety and workers' compensation administration.
Graduation from high school; and/or equivalent combination of education and experience sufficient to successfully perform the essential duties of the job such as those listed above.
Current technical/professional knowledge of complex principles, methods, standards and techniques associated with the scope of work of a recognized profession, such as:

Public sector work experience desirable.
Use computer and other office equipment effectively and efficiently.
Solid knowledge and extensive experience using Microsoft Office Suite applications.

A valid driver's license with applicable driving record by date of hire. New employees establishing resident status in the State of Oregon must obtain an Oregon driver's license within 30 days (ORS 807.020 (1)).
Requires completion of a background investigation to the satisfaction of the City.

Desired Certifications:

Associate in Risk Management (ARM or ARM-P)
Certified Safety Professional (CSP)
OSHA 30-hour card