Job Opportunities
JOB OPPORTUNITIES
Do you have a Human Resources related job opening you'd like us to post for you?
Please send a job description, contact information and end date (if applicable) to: selkinton@hersheys.com
---

Did we get into the solar business to save the world? No. Are we motivated to create positive change in the world now? Absolutely! We are passionate about educating the world about the possibilities of renewable energy, particularly solar power. We aim to empower people to break free from the dirty energy cycle by taking charge of their own electricity production.
The business has grown from its family-owned beginnings 26 years ago to a 50+ person, 100% employee-owned business. We pride ourselves on being family-friendly and supportive of our employee's health and happiness. Our ESOP and empowerment leadership style has created a culture of enthusiasm, individual accountability, and ownership. To us that means we actually enjoy coming to work more often that we do not, we thrive on peer feedback, and we get. the. job. done. Come see what it's all about! We have offices in Redding and Mount Shasta, CA and an office opening soon in Ashland, OR.
Director of Human Resources
The Director of Human Resources is responsible for the overall administration, coordination and evaluation of all human resources activities, policies and programs. The major areas directed are as follows: recruiting and staffing; performance management and improvement systems; organizational development; organizational conformation with applicable HR related regulations and statues as well as organization procedures; employee orientation, development and training; policy development and documentation; employee relations; compensation and benefits administration; employee safety, welfare, wellness and health.
Develop staffing strategies and implement programs and plans to identify and cultivate effective and appropriate sources for employees at all job levels.
Plan and direct a program for recruiting and retaining top quality staff in all areas through a robust sourcing, selection, on-boarding, and orientation process.
Coordinate with all departments to prepare annual staffing plans.
Identify, evaluate, and resolve human relations, employee morale, work performance and organizational productivity concerns.
Create organizational development and employee training programs including basic job competencies, leadership and management, and compliance.
Research and assist in implementation of an HRIS.
Perform job audits and ensure job descriptions are accurate, up-to-date, and reviewed with employees.
Develop policies and documentation standards in compliance with all federal and state regulations.
Manage employee separation process for both voluntary/involuntary terminations.
Create annual compensation and benefit surveys and assist in creation of a salary/compensation scale.
Oversee payroll and employee benefit plans.
Provide training for managers and team leaders in best practices regarding interviewing applicants, the hiring process and management, coaching, development and evaluation of the performance of employees.
Establish and communicate workplace policies and procedures and monitor their application and enforcement to ensure consistency. Periodically review policies and procedures and make recommendations for improvement.
Insure that every aspect of human resources incorporates the vision, and culture of the organization.
Major Competencies:
Leadership
Decision Making
Relationship Building
Problem Solving/Analysis
Collaboration Skills
Communication Proficiency
Ethical Conduct
Discretion
Organizational Skills
Performance Management
Personal Effectiveness/Credibility
Presentation Skills
Requirements
Education and Qualifications
Bachelor's Degree in human resources or related field or equivalent combination of education and experience
7 to 10 years of experience in HR management or related field
HR professional certification required
Knowledge of HRIS and payroll systems
Ability to effectively communicate with executives and staff to accomplish goals
Ability to effectively manage multiple tasks and meet deadlines
Ability to complete projects and assignments with minimal direction
Strong analytical skills
To apply for this position send your resume to CEO, Allie Coleman, at allie@wholesalesolar.com
Wholesale Solar is an Equal Opportunity / Affirmative Action employer committed to diversity in the workplace. All qualified applicants will receive consideration for employment without regard to race, color, religion, sex, sexual orientation, age, national origin, disability, protected veteran status, gender identity or any other factor protected by applicable federal, state or local laws.
---

2 Opportunites from Lithia:
Employee Relations Specialist
The Employee Relations Specialist provides consultative services to managers and executives on a variety of issues related to motivating, coaching, managing conflict and addressing performance and behavior concerns. Working with managers and employees throughout the Company, they will address concerns, resolve conflict, develop performance improvement plans, and review involuntary terminations of employment. This position requires strong communication, writing, problem solving, inquiry, critical thinking, and customer service skills. The Employee Relations Representative will also provide support and consultation on a variety of employment issues such as Drug and Alcohol, Unemployment Insurance, and American's with Disabilities Act.
The Employee Relations Specialist reports to the Employee Relations Manager.
ESSENTIAL FUNCTIONS AND DUTIES
Employee Relations
Develop constructive relationships with managers throughout the organization and provide guidance and support on employee relations issues, disciplinary matters, and HR related questions
Counsel and advise on employment law issues such as Reasonable Suspicion, conflict resolution, harassment and discrimination, and American's with Disabilities Act
Draft and review discipline and coaching documents to ensure compliance and reduce liability
Draft, review, approve and make recommendations related to Involuntary Terminations
Develop performance improvement plans and determine appropriate disciplinary or coaching documentation
Investigate employee complaints, including interviewing witnesses, with management direction
Evaluate each situation on a case by case basis, giving consistent, sound guidance and recommendations based on the circumstances of the situation
Understand basic performance expectations and metrics
Document and track assistance provided using computer system (Prolaw)
General HR Functions
Assist managers and vendor with Unemployment Insurance questions
Annual review and reporting of UI Vendor performance metrics
Assist dealership staff with post-employment drug/alcohol questions and processes
Assist with Last Chance Agreement process with direction from HR Manager
Function as back up to Manager on Drug and Alcohol Program Administration
Assist with monthly and quarterly department reporting using Excel and proprietary software
Provide support and assistance throughout department as needed
Assist with various projects as assigned
Be available during normal working hours to assist managers over the phone and via email
Adherence to and support of Company policies as outlined in the Employee Handbook
PERFORMANCE MEASUREMENTS/EXPECTATIONS
Meet and exceed individual objectives as defined by supervisor
Adhere to schedules and deadlines
Thoroughness, accuracy, and timeliness in completing essential duties
Model exemplary behavior in the workplace at all times. As a member of the ER department it is each member's responsibility to be a leader in modeling professional behavior in the organization
Attend department meetings as scheduled by the department head or executive management
Perform a variety of tasks with flexibility and willingness in each new situation
Keep information strictly confidential
ADDITIONAL KNOWLEDGE, SKILLS, AND ABILITIES
The following knowledge, skills and abilities are needed to be successful in this position:
Strong knowledge of Employment Law
2 years' experience in Employee Relations, Employment Law, or Human Resources Generalist position
Strong attention to detail and sense of urgency
PC Skills including knowledge and use of MS Office (Excel, Word, Windows, etc)
Excellent communication skills both written and verbal
Active Listening – give full attention to the words and body language of others, take time to understand the points being made and ask questions as appropriate
Critical Thinking – using logic and reasoning to identify the strengths and weaknesses of alternative solutions, conclusions or approaches to problems.
Time Management – ability to prioritize workload and manage one's own time
PREFERRED QUALIFICATIONS
Bachelor's Degree in any of the following Business, Human Resources, Organizational Development, Training, Communication, or Psychology
Experience in the following: employee relations, training, coaching, performance reviews, employee development
Human Resources Certificate
PHR or SHRM-CP Certification
Physical Demands and Working Conditions
The physical demands described here are representative of those that must be met by an employee to successfully perform the essential functions of the job. Reasonable accommodations may be made to enable individuals to perform the essential functions.
Physical Demands: Standing, walking over 1/3 of the time, sitting to 2/3 of time, kneeling/crouching to 2/3 of time, reaching with hands and arms to 2/3 of time, talking or hearing over 2/3 of time; move, transport or place up to 1/3 of time up to 25 pounds
Working Conditions: Indoor office environment, considerable use of telephone, computer and other office equipment
Work Injury Specilaist
Position Overview:
The Work Injury Specialist uses independent judgement and prior work experience to report, monitor, and manage work injury claims to ensure employees receive needed treatment to quickly heal and return to work. The Specialist use their inquisitive nature to manage claims by working with employees, store management and claim adjusters to ensure claims are properly investigated, evaluated and resolved. The Specialist also monitors claim data to identify trends, hazards and recommend resolutions. This includes using Excel to run and analyze reports, gathering and reviewing supporting documentation, following up with management and holding TPA accountable to Company expectations. As part the Employee Relations team, this position will complete special projects and provide general support where needed.
As the Sr. Work Injury Specialist, the Specialist 2 will use their strong Work Injury knowledge and experience to provide day to day leadership and guidance to the Work Injury and Safety team, especially related to the strategic management of complex claims and communication with Executive Management. As part of the greater ER and Safety team, the Specialist 2 will participate in and take a leadership role in group initiatives.
The Workers Compensation Specialist 2 reports to the Employee Relations and Safety Manager.
ESSENTIAL FUNCTIONS AND DUTIES
Areas of Responsibility
This includes, but is not limited to the following:
Work Injury - (90%)

Insure our injured workers receive needed treatment in a timely manner; claims are reported, investigated thoroughly, mitigate delays, and facilitate strong communication between all parties.
Provide excellent customer service; whether working with employees, store management, other support services staff, or vendors, maintaining strong working relationships and excellent communication skills
Build strong working relationships; with employees, managers, claim adjusters, attorneys, and executives
Identify and support strategic initiatives related to work injuries and safety throughout the Company
Encourage early return to work; answer questions, allay management and employee concerns, and assist in identifying and gaining approval for transitional duty.
Critically review and evaluate claims; provide consistent, sound guidance and develop sound claim management strategy to reduce liability and mitigate risks.
Take a leadership role in quarterly claim reviews; coordinate with adjusters and attorneys to develop actions plans on complex claims.
Report on complex claims to Executive Management; report on claim development which requires financial reporting.
Develop and maintain reports using Excel; ensure periodic reporting deadlines are met and information is accurate, analyze data for trends and make recommendations based on findings.
Adhere to legal and Company guidelines with limited supervision.
Adhere to and support Company policies as outlined in the Employee Handbook
Be available during standard business hours to assist internal customers
Leadership - (10%)

As the team lead, other team members will look to the Specialist 2 for day to day direction and leadership, especially around the strategic management of work injury claims.
Preferred Measurements/Expectations
Targets and areas of focus may slightly change based on the business needs.
Work Injury:

Performance will be measured by the quality and efficiency of claim management; this includes ensuring claim adjusters have the tools and are doing their jobs thoroughly; identifying potentially risky claims, and a strategic plan for long term or litigated claims.
Provide day to day guidance to Work Injury Specialist 1 team.

Risk Management

As a member of the Safety and Work Injury team, the Work Injury Specialist 2 will take a leadership role in identifying trends, writing proposals, and implementing policy and procedure improvements throughout the organization.
Preferred Qualifications
Bachelor's degree from an accredited university in Business, HR, Organizational Development, Training, Communication, Psychology or commensurate experience
3+ years previous work experience managing Workers Compensation; preferably in a multi-state environment
Strong exercising independent judgment while also working as a member of a team
Strong communication skills both oral and written
Ability to exercise influence across departments
Proficiency Standards
Integrity - Acts ethically, maintaining a commitment to honesty and truth in all facets of behavior that builds the trust of others. Confidentiality is essential.
Work Ethic - Delivers accurate, timely and consistent results while understanding the need to balance short-term sacrifice for long-term gain. Adheres to schedules and deadlines
Commitment - Strives to become a dynamic and dedicated leader who is committed to the standards and mission of Lithia, by providing opportunities for our people to excel and grow in a positive, respectful work environment
Team Player - Supports the overall efforts of the team to accomplish Company, division, and departmental goals and objectives. Supports all team members in a collaborative and respectful manner.
Team Builder - Acts as a role model within the department in all facets of assigned job duties, while effectively providing feedback to team members and earning respect as a leader
Innovator - Creates positive change by taking on new challenges and providing solutions to improve current processes that add value
Growth Opportunities
Lithia is a performance-based organization and growth will occur at your pace. This position will allow you to engage in the Company in a position that can dramatically impact operational performance.
Work Hours
This position requires a minimum of 5 days of scheduled time weekly. As a salaried employee of Lithia, you are expected to work the schedule needed to complete all tasks. Weekends, travel and longer hours may be required for specific assignments.
Physical Demands & Working Conditions
The physical demands described here are representative of those that must be met by an employee to successfully perform the essential functions of the job. Reasonable accommodations may be made to enable individuals to perform the essential functions.
Physical Demands: Standing up to 1/3 of the time, sitting to 2/3 of time, kneeling/crouching to virtually never, reaching with hands and arms to 2/3 of time, verbal communication over 2/3 of time; move, transport or place up to 1/8 of time up to 25 pounds; ability to position self, move/traverse 3/4 of time
Transporting self to dealerships and other related work events
Working Conditions: 80% Indoor office environment, up to 20% dealership environment, considerable use of telephone, computer and other office equipment
To apply for either of these positions with Lithia, please submit your resume/cover letter to Dalila Webber: dwebber@lithia.com
---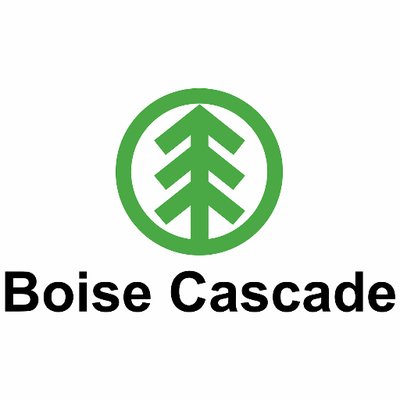 2 Opportunities from Boise Cascade:
Human Resources Generalist
Overview
Boise Cascade's Human Resources team helps attract and recruit diverse talent, and works to provide employees with competitive benefits, leadership resources and the support to be successful.
Boise Cascade has been in the business of manufacturing wood products and distributing building materials for over half a century. Today we're one of the largest manufacturers of plywood and engineered wood products in North America – and the only wholesale stocking distributor for building products that can service the entire United States. Because our business is built on relationships, our employees are critical to our success. And we're committed to investing in them. That's why we offer a benefits package designed to have a positive impact on all areas of your life – from health and well-being, career and community, to financial security and personal safety. We call it, Total Rewards. Here's a look at what's included:
Medical + Prescription Drug
Dental + Vision
401(k) Retirement Savings
Responsibilities
This position is an HR Generalist II or Senior (DOE).
Develop and manage programs and processes: labor relations, recruiting, training, compensation, EEO, safety, workers' compensation, leave administration, and benefits. Incumbent will also play a key role in employee relations. Must exercise independent discretion and decision making, and take a proactive approach to issues and strategies. Act as a consultant to employees and management. Establish rapport and maintain communication with all levels of management and employees. Ability to manage multiple processes and projects with a high degree of accuracy, timeliness, responsibility and confidentiality.
Qualifications
Basic Qualifications: Bachelor's degree or equivalent work experience. Requires demonstrated HR knowledge, problem-solving skills and organizational awareness. Must be able to work independently and have well-developed interpersonal skills, strong organization and prioritization skills necessary to operate in a fast-paced work environment, effective communication skills and high motivation/initiative. Strong PC skills required.
Preferred Qualifications: Minimum of 3 years' HR generalist experience preferred. PHR or SPHR certification preferred. Experience in a manufacturing environment strongly preferred.

Sr. Level: Prefer 5 years' HR generalist experience.
HR Administrative Technician
Responsibilities
This position provides general administrative and human resources support. Responsibilities include, but are not limited to the following: operate multi-line phone system; greet prospective employees, vendors, and visitors; data collection and entry; create, track and maintain human resource reports and documents and work with supervisors and managers to confirm accuracy of documents; track and order office supplies; work cohesively with human resources staff including assisting other staff members with recruitment and onboarding activities. All other duties as assigned by supervisor. Must demonstrate a commitment to the process of continuous improvement, identifying and responding actively and with sensitivity to the needs of all customers and be open and responsive to change.
Qualifications
Basic Qualifications: High school diploma or equivalent required. General office experience required including the ability to operate multi-line phone system, knowledge of office equipment, strong computer skills required including Microsoft Outlook, Excel, Word, and PowerPoint. Successful candidate must be a self-starter, possess good communication and interpersonal skills, and have the ability to multitask, prioritize and maintain focus in the midst of distraction.
Preferred Qualifications: Post high school education/ HR Certificate, 2 or more year working in Human Resources, Business Administration or similar professional field, prior experience working in customer service and prior experience working with PeopleSoft, ICIMS or other HR software.
To apply for either of these positions please go to www.bc.com and click on the CAREERS tab.
Boise Cascade is proud to be an Equal Opportunity Employer. All qualified applicants will receive
consideration for employment without regard to race, color, religion, sex, sexual orientation,
gender identity, national origin, disability, or veteran status. Our company is committed to
diversity.
Applicants must be eligible to work in the United States on date of hire for Boise Cascade
Company without sponsorship now or indefinitely into the future and they must be able to
successfully pass a background check and drug screening test.
If you are a person with a disability that requires assistance to complete an online application, or
for technical assistance, contact HR Services at (800) 237-3459, Monday through Friday, 7 a.m.
to 5 p.m., MT or email HRServices@bc.com.
Additionally, the full Individuals with Disabilities and Protected Veterans Affirmative Action
Program is available to any employee or applicant for inspection upon request during normal
business hours at the location for which you are applying.
---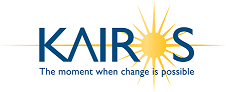 Kairos is a non-profit mental health agency that is dedicated to providing mental health services to youth, young adults and their families while utilizing trauma informed collaborative treatment methods in a variety of treatment settings. Our employees enjoy a rewarding career with an agency that values mental wellness, offers a casual work environment while maintaining professionalism, provides opportunities for development and offers a real opportunity to make a difference in the lives of the youth/young adults that we serve as well their families.
About this position:
Kairos is looking to add a qualified HR professional to the team. Depending on experience we will consider candidates at HR Manager or HR Generalist level, with preference being given to qualified HR Manager candidates.
HR Manager- performs at professional level responsible for management, compliance, consultative guidance, and efficiencies of these HR processes and programs: onboarding, onboarding training, credentialing, performance management, pay and equity analysis, employee development and recognition, employee information and actions, progressive discipline, termination, and unemployment. Responsible for HR initiatives and projects in: EEO/affirmative action and reporting, workplace culture, and employee information audits/reviews. Manages HR Assistant, and will serve as backup on HR risk management (e.g., worker compensation, FMLA/OFLA, ADA) and in absence of HR Director.
HR Generalist- performs duties at the professional level and is responsible for compliance, guidance, and efficiencies of these HR processes: onboarding, credentialing, performance management, pay and equity analysis, employee development and recognition, employment information and actions, termination, and unemployment. Responsible for EEO/affirmative action administration and reporting, employee information audits/reviews. Serves as backup on onboarding training and HR risk management (e.g., worker compensation, FMLA/OFLA, ADA).
Both may lead or participate in projects and committees as assigned by HR Director.
HR Manager or HR Generalist/ Grants Pass, Oregon
Hours: Monday-Friday 8:30am-5:00pm
Compensation: HR Manager- $19.31-26.79 per Hour DOE
HR Generalist- $17.51-24.30 per Hour DOE
Benefits: up to 96 hours paid time-off and 40 hours of paid sick-time the first year of employment, 6 paid holidays per year, health, vision and dental insurance, 401k with up to 6% employer contribution. Agency is qualified for federal student aid public service loan forgiveness program.
Successful candidates will have:
HR Manager: Minimum requirement is three years of HR professional experience in range of HR processes and programs, and must include progressive responsibility in HR consultative guidance on performance and progressive discipline matters. Bachelor's degree preferred in business, human resources, or comparable behavioral sciences and/or HR professional certification and comparable combination of years of education and professional HR experience. Proven excellence in written, interpersonal, and confidential communication skills.
HR Generalist: Minimum requirement is two years of HR experience with increasing professional level responsibilities in multiple areas of HR and HR professional certification and/or comparable combination of years of education and professional HR experience. Proficient written and interpersonal communication skills required.
Both positions: Proficiency in HRIS and HR data reporting, and Microsoft Office applications including Excel. Familiarity with HR technology implementation and federal and Oregon employment laws preferred. Mental health industry and/or supervisory experience a plus.
HOW TO APPLY
For a complete job description please visit Kairos' website at www.Kairosnw.org/employment.
Send resume and cover letter outlining specific qualifications to kramorino@kairosnw.org Reference HR Manager/HR Generalist position.
While we sincerely appreciate all applications, only those candidates selected for interview will be contacted.
Please note the selected candidate will be required to submit to a Background and Medicaid fraud check as well as a safe driving check in order to operate agency vehicles.
EEO Employer/Veterans/Disabled
---

Office of Human Resources
Notice of Vacancy
THE OPPORTUNITY:
The Office of Human Resources at Oregon Tech strives to create an environment where the university community thrives by being active participants in promoting Oregon Tech's vision, mission, and values and seeking to model best practices through our core values. We are looking for individuals who shares this passion and wants to be part of a vibrant HR team at one of the leading universities in the Northwest.
We invite applications for a full-time, 12-month position to begin in April 2018 or as negotiated at the Klamath Falls, Oregon campus or as assigned. Oregon Tech offers competitive salaries with excellent benefits including comprehensive healthcare, a generous retirement and vacation package, and reduced tuition benefit. The successful candidate gains the exciting opportunity to join a highly collaborative team and the opportunity to expand functional areas depending upon knowledge, skills, and abilities.
RESPONSIBILITIES:
The Human Resource Consultant will provide guidance and consultation in any, some or all of the following: recruitment, classification, compensation, collective bargaining, labor relations, grievances, affirmative action, civil rights, training and development, performance management, program and policy development, organizational analysis, interpretation and application of laws, rules, policies, or other functions relating to human resources management. Primary focus of the position will be on classification, compensation, recruitment, and related activities.
The Human Resource Consultant serves as a skilled, experienced, human resource consultant performing professional, human resource duties. The Human Resource Consultant is responsible for resolving complex or difficult human resource issues. The Human Resource Consultant plans and carries out work independently and with minimum supervision, utilizing knowledge of laws, policies and regulations. The Human Resource Consultant is responsible for prioritizing and managing issues within designated area of responsibility. The incumbent will also develop and provide formal training in their areas of expertise.
The incumbent is responsible for managing work and project schedules to meet objectives and assignments. This position is responsible for formulating recommendations for actions related to those assignments and may establish schedules for activities of self and other department staff.
QUALIFICATIONS:
Required:
• Bachelor's degree in Human Resources, Business Administration, or relevant field. Any combination of relevant education and/or experience may be substituted for the educational requirement on a year-for-year basis.
• Three (3) or more years of progressively responsible human resource experience.
• Demonstrated experience interpreting and applying laws, rules, policies, and procedures.
• Demonstrated effective interpersonal, written, and oral communication skills.
• A record of commitment to customer service and the application of appropriate flexibility in response to issues and opposing points of view.
• Ability to work effectively in a high-traffic and frequent interruption environment.
• Ability to adapt to changing priorities.
• Ability to convey complex legal and policy information in a clear, non-technical manner.
• Ability to address complex and potentially litigious issues with multiple parties and interests in a professional, confidential and unbiased manner.
• Ability to conduct public presentations in a concise, informed and interactive manner on a variety of staff development and compliance topics.
• Proficiency in use of Microsoft Office programs including Word, Excel, Outlook, and PowerPoint, as well as databases and specialized programs.
• Ability to maintain comprehensive and clear records of actions, findings, and source documents as indicated.
Preferred:
• Understanding of Title IX, ADA/Rehabilitation Act and Affirmative Action are essential.
• Working knowledge of Oregon Tech and Oregon Public University policy, the collective bargaining agreement, and administrative rules.
OFFICE OF HUMAN RESOURCES:
The Office of Human Resources (OHR) offers professional human resources services to Oregon Tech faculty, staff, students, and university community. OHR is responsible for developing and administering Oregon Tech's human resources program that includes talent management, employment, labor relations, benefits, payroll, compensation, training and development, recognition, and other employee services. Our mission is to best serve Oregon Tech by being active participants in promoting Oregon Tech's vision, mission, and values and seeking to model best practices through our Office's core values. OHR partners with our faculty, staff, and leadership to support them in attaining their goals while protecting the interests of the University. For more information, visit: http://www.oit.edu/hr.
FINANCE & ADMINSTRATION:
Finance and Administration and its units provide key financial, facilities management, human resource, and administrative services to our campus. Finance and Administration includes a broad portfolio of administrative units that directly serve and support all aspects of campus life including the Office of Business Affairs, Budget and Resource Planning, Risk Management, Facilities Management, the Office of Human Resources and other employee-focused units. For more information, visit http://www.oit.edu/fa.
OREGON TECH:
Oregon Tech is an institution founded on the principles of excellence through hands-on knowledge. We believe in giving students a rigorous, practical education while applying cutting-edge concepts for real-world solutions. As the Pacific Northwest's premier public institute of technology, we take pride in our mission to deliver technology education. We continually partner with industry leaders to ensure that our programs and classes are at the top of the board with adapting to new technology and preparing students for workforce demands.
We also attribute this to our dedicated professors, who provide personalized attention and are genuinely invested in their students' learning. A total enrollment of about 5,200 allows for an intimate campus environment distinguished by small classes and a student-to-faculty ratio of 20:1. This personal approach provides many benefits of a prestigious private education at a public price. To learn more about Oregon Tech visit: http://www.oit.edu/.
LIFE IN THE KLAMATH BASIN:
The main, residential campus is located in Klamath Falls in beautiful Southern Oregon nestled on the eastern slope of the Cascade Mountains. The 190-acre campus offers spectacular views of Upper Klamath Lake, pine-studded knolls and snow-capped peaks from nearly every building. Klamath Falls, a city of about 20,000 residents (45,000 in urban growth area), is located in south-central Oregon, about 20 miles from the California border. Known as Oregon's "City of Sunshine," Klamath Falls enjoys about 300 days of blue skies each year.
According to National Geographic's "50 Best Places to Live" list, Klamath Falls ranks No. 10. With median home prices at $156,000 and an abundance of majestic views and waterfront property, coupled with mountain fresh air, we couldn't agree more that Klamath Falls is an ideal place to live. To learn more about the Klamath Basin community, visit - http://www.meetmeinklamath.com.

APPLICATION PROCESS:
Initial review of applications will begin on March 12, 2018. Therefore, at the discretion of Oregon Tech, materials received after March 12, 2018 may not receive full consideration. To apply, go to Oregon Tech applicant portal at https://jobs.oit.edu/, complete the online application and submit a (1) a cover letter and (2) resume/curriculum vitae.
Please contact, Kim Cholewinski at 541.885.1075 / Kim.Cholewinski@oit.edu or Sandi Hanan at 541.885.1074 / Sandi.Hanan@oit.edu with questions about this position. All qualified individuals are encouraged to apply.

EQUAL OPPORTUNITY/AFFIRMATIVE ACTION EDUCATOR AND EMPLOYER:
Oregon Tech is an Affirmative Action/Equal Opportunity Educator and Employer. The University does not discriminate in access to its educational programs and activities, or with respect to hiring, or the terms and conditions of employment, on the basis of age, color, disability, marital status, national origin, race, religion or creed, sex or gender, gender identity or gender expression, sexual orientation, veteran status, or any other basis in law.

Oregon Tech is committed to providing access and reasonable accommodation in its services, programs, activities, education and employment for individuals with disabilities. To request disability accommodation in the application process, contact the Office of Human Resources at 541-885-1028 or oithr@oit.edu.
---
January 11, 2018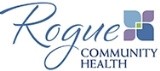 Training and Development Coordinator
Mission: We improve health, especially for the most vulnerable,
by nurturing wellness in people and in our community
Rogue Community Health is a non-profit organization that has been providing healthcare to the most vulnerable in Jackson County for almost 50 years. Our valued employees are committed to our mission and embrace our core values of respect, integrity, compassion, honesty, and community.
We are excited to add a NEW full-time Training and Development Coordinator to our HR team! Primary responsibilities will be to assess, identify, create, and conduct corporate level training plans, assist supervisors with their new hire and development plans aimed at improving productivity, conduct onboarding and required annual trainings, and support the daily functions of the Human Resources department.
Must be reliable, dependable, an excellent communicator well skilled in adult learning techniques who is comfortable with public speaking, knowledge of federal and state employment and labor laws, and experience with an HRIS system, ADP preferred.
EDUCATION: High school diploma or GED required. BA or BS in Human Resources or related field required. SHRM-CP and Certified Professional in Learning and Performance (CPLP) highly desirable.
EXPERIENCE: Minimum two (2) years HR experience with demonstrated preparation of training plans and adult teaching experience required; experience in a medical setting preferred.
Benefits: We offer family friendly work hours, which could include a compressed work schedule of 4 X 10 hour days, a competitive wage and benefit package that includes seven paid holidays, generous paid time off, medical, dental, vision, short-term and long-term disability, AD&D, life insurance, an employer-match retirement plan, and a Wellness Program participation plan that allows for a reduction in medical insurance premiums.
Reference checks, criminal background check, and pre-employment drug screen will be completed prior to final job offers. Some positions also require a credit check. Candidates who accept a formal job offer must be able to provide proof of legal right to work in the United States.
To view the full job description and apply, visit our website at www.roguecommunityhealth.org
Click on Careers then click on the Career Opportunities tab
We are employment at will and have a 90 day probationary period for all newly hired team members. Equal Opportunity Employer and we comply with the Americans with Disabilities Act (ADA). If you consider yourself disabled and need assistance in the application process, please contact our Human Resources Department.
All RCH sites are drug free and smoke free.