Job Opportunities
JOB OPPORTUNITIES
Do you have a Human Resources related job opening you'd like us to post for you?
Please send a job description, contact information and end date (if applicable) to jeannette.trumm@neumanhotelgroup.com
---
January 11, 2018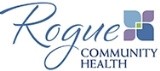 Training and Development Coordinator
Mission: We improve health, especially for the most vulnerable,
by nurturing wellness in people and in our community
Rogue Community Health is a non-profit organization that has been providing healthcare to the most vulnerable in Jackson County for almost 50 years. Our valued employees are committed to our mission and embrace our core values of respect, integrity, compassion, honesty, and community.
We are excited to add a NEW full-time Training and Development Coordinator to our HR team! Primary responsibilities will be to assess, identify, create, and conduct corporate level training plans, assist supervisors with their new hire and development plans aimed at improving productivity, conduct onboarding and required annual trainings, and support the daily functions of the Human Resources department.
Must be reliable, dependable, an excellent communicator well skilled in adult learning techniques who is comfortable with public speaking, knowledge of federal and state employment and labor laws, and experience with an HRIS system, ADP preferred.
EDUCATION: High school diploma or GED required. BA or BS in Human Resources or related field required. SHRM-CP and Certified Professional in Learning and Performance (CPLP) highly desirable.
EXPERIENCE: Minimum two (2) years HR experience with demonstrated preparation of training plans and adult teaching experience required; experience in a medical setting preferred.
Benefits: We offer family friendly work hours, which could include a compressed work schedule of 4 X 10 hour days, a competitive wage and benefit package that includes seven paid holidays, generous paid time off, medical, dental, vision, short-term and long-term disability, AD&D, life insurance, an employer-match retirement plan, and a Wellness Program participation plan that allows for a reduction in medical insurance premiums.
Reference checks, criminal background check, and pre-employment drug screen will be completed prior to final job offers. Some positions also require a credit check. Candidates who accept a formal job offer must be able to provide proof of legal right to work in the United States.
To view the full job description and apply, visit our website at www.roguecommunityhealth.org
Click on Careers then click on the Career Opportunities tab
We are employment at will and have a 90 day probationary period for all newly hired team members. Equal Opportunity Employer and we comply with the Americans with Disabilities Act (ADA). If you consider yourself disabled and need assistance in the application process, please contact our Human Resources Department.
All RCH sites are drug free and smoke free
---
December 12, 2017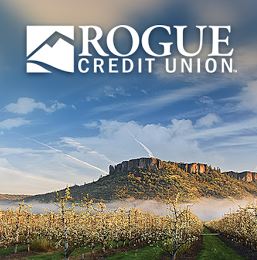 Employee Services Generalist
Rogue Credit Union has an exciting new opportunity in their Employee Services (Human Resources) Department for an Employee Services Generalist. This position serves in a dynamic role supporting the staff of the Credit Union while also achieving strategic initiatives. The ideal candidate will have a diverse background in Human Resources, excellent interpersonal skills, and a strong internal customer service mindset.
Rogue Credit Union is a locally based and headquartered financial cooperative that has been in the Rogue Valley for over 60 years. With over 450 employees Rogue is a stable employer that believes in living local. Rogue has been voted the best Financial Institution in the Mail Tribune's Readers Choice Awards for nine years running, was voted the 11th best Credit Union to work for in a nationwide survey, and ranked as the 4th best large employer to work for in Oregon in 2016. In addition to having a great work environment Rogue also offers an excellent compensation, benefits, and education package to its employees.
If you are ready for an exciting and challenging role within an exceptional team go to our website to read more and apply! https://www.roguecu.org/employment
Role:
Serves as part of a dynamic employee services team dedicated to hiring and building a skilled base of loyal employees who in turn support the Credit Union's vision of having the most loyal members in the nation. Assumes responsibility as assigned in the areas of employment, compensation, performance management, employee relations, employee/community events and/or training.
Experience:
Three years to five years of similar or related experience. A generalist background in
human resources preferred.
Education:
(1) A two year college degree or (2) Completion of a specialized course of study at a
business or trade school or (3) Completion of a specialized and extensive in-house training or apprenticeship program.
---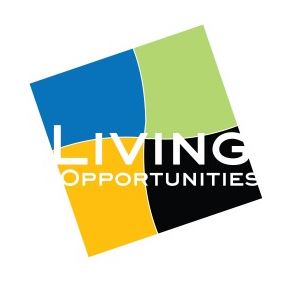 Human Resources Manager
Living Opportunities, Inc. is currently welcoming applicants for the Human Resources Manager position, which supports the organizations Human Resources department and functions.
We are a progressive, innovative agency with a 40 year history of providing cutting-edge support services to individuals who experience intellectual and developmental disabilities, and their families.
Living Opportunities was named one of the 100 Best Nonprofits to Work for in Oregon in 2010, 2011, 2012, 2013, 2015, 2016 and we ranked #26 of the 100 Best Nonprofits to work for in Oregon for 2017!
Supervision Exercised: This position directly supervises subordinate employees and/or other staff members as applicable, assuring competent service delivery, proper policy and procedural follow through and corrective action as necessary.
Work Schedule: This position is classified as salary, exempt and therefore meets FLSA guidelines for exempt classification. The hours/days are to be scheduled to assure for adequate monitoring and management of the program and all aspects of its daily operations.
GENERAL STATEMENT OF DUTIES:
The Human Resources Manager is responsible for ensuring adequate recruitment strategies and planning to maintain necessary staffing levels. Oversees hiring process to ensure timely and effective hiring outcomes and consistent adherence to current company procedure. Manages all employee relations situations including, but not limited to: investigates reports of all harassment and discrimination allegations, addresses employee concerns, and works with organization Management to ensure proper training and documentation is in place as it applies to handling employee relations situations. Oversees benefits administration and manages the yearly benefits selection process, including the open enrollment process. Works on employee policy creation as needed and maintains policy updates. Performs other human resources related functions as needed or assigned. Responsible for the supervision of assigned staff and functions. Position is confidential in nature and requires that strict confidentiality be maintained.
To view the complete job posting and apply, please visit us online today at www.workforlopp.com
For more information about Living Opportunities, visit us online at www.livingopps.org
---

Recruitment Specialist
Description
Our focus is Business Owners. Is yours?
BBSI helps business owners to focus on their business. We eliminate organizational complexity and bring predictability and stability to the management of their business. We offer professional recruiting/placement, contingent staffing, and direct placement services to all sizes of businesses, as well as HR consulting, risk management consulting, payroll administration and workers' compensation administration. We combine expert knowledge with industry leading solutions allowing business owners to focus on their core business while building stronger companies.
BBSI Southern Oregon is experiencing a steady rate of growth and is looking for a Recruitment Specialist who will be responsible for the recruitment and placement of candidates for a wide variety of positions across multiple industries. In addition, this person will collaborate with customer business owners to educate, advise, and influence them on matters involving, but not limited to, recruitment, staffing, and employee engagement.
We are looking for individuals who possess an entrepreneurial spirit with a genuine desire to proactively and consistently deliver results for our customers and our internal team. This is a unique and exciting opportunity for the right individual. Strong work ethic, determination and a competitive spirit should be qualities that describe you
Requirements
Strong presentation, time management, and people/ relationship building skills
Demonstrated record of successful recruitment and staffing activity management through Applicant Tracking Systems.
The ability to work autonomously and think "outside of the box"
Ability to recruit and manage large groups of employees for multiple customer accounts
Effectively communicate with individuals at all levels of a business
Knowledge of labor laws, wage and hour laws
Combination of staffing, HR, and management experience preferred
Strong sense of ethics, character and interpersonal skills, as well as a "can do" attitude
Bachelor's degree in Business Administration, HR, Psychology, or a related course of study
For individuals with these requirements, this position offers at a minimum:
Generous base salary, profit sharing, 401k with employer match, and benefits
Knowledge that you are working for a results oriented organization
Opportunity to impact the success and growth of customer businesses and BBSI
Experience working with multiple businesses and industry sectors
Direct "Seat at the Table" experience with business owners and operations
Opportunity for advancement
Dynamic team atmosphere
If you meet the above requirements, we welcome the opportunity to learn more about you. Please email, or drop off, your cover letter (with salary requirements) and resume to:
LauRena Gallegos
BBSI Area Staffing Manager, Southern Oregon
3512 Excel Drive, Suite 107
Medford, OR 97504
For more BBSI information, visit us at www.barrettbusiness.com
---

Human Resources Specialist II
General Statement of Responsibilities
Provides a wide range of communications, coordination, and assistance with a variety of HR functions including recruitment/talent acquisition and employee onboarding, training, and recognition programs. As a representative of HR, this position will be involved in developing and implementing services and programs designed to foster a positive and inclusive working environment. This position requires a high level of confidentiality, excellent communication skills, and the ability to proactively respond to changing priorities.
Examples of Duties
Provides advice and assistance on a wide range of matters including application of policies, procedures, state and federal regulations, and practice.
Efficiently utilizes HRIS, ATS, and other applicable systems to provide accurate, proactive, and integrated reports and information.
Coordinates assigned recruitment processes and ensures positions are authorized and appropriately approved prior to posting in ATS. Monitors and facilitates all phases of the posting process. Assists internal users in creating, approving, and managing online position requisitions.
Provides assistance and direction in assigned hiring processes, including development of interview questions, application of best practices, maintenance of recruitment files, and direct communication with hiring managers and candidates.
Coordinates assigned new hire, onboarding, and exit processes including processing of Criminal Background Checks, completion of applicable new hire paperwork, HRIS entry, and conducting new employee orientations. Establishes and maintains assigned employee personnel files.
COMPENSATION & BENEFITS
Pay is $17.43/hour (entry level for Group 6 on the 2017-18 Classified Salary Schedule)
Benefits include family medical, dental, vision, and employee life insurance
Comprehensive leave package, including eleven paid holidays, sick leave, vacation, personal days and emergency leave days
Up to 12-credit tuition waiver per quarter
Membership in the Oregon Public Service Retirement Plan (OPSRP)
Eligibility for professional growth funds
Please visit the RCC employment website for the complete job posting and to apply at https://jobs.roguecc.edu.
RCC is committed to a culture of civility, respect, and inclusivity. We are an equal opportunity employer committed to recruiting and retaining a diverse workforce that includes members of historically underrepresented groups and others who demonstrate the ability to help us achieve our vision of a diverse and inclusive community.
---