Job Opportunities
JOB OPPORTUNITIES
Do you have a Human Resources related job opening you'd like us to post for you?
Job postings are free and posted for two weeks on our website and included in our bi-monthly newsletter. With the possibility of being featured on our Facebook page!
Please send a job description, contact information and end date (if applicable) to: shrmroguevalley@gmail.com.
---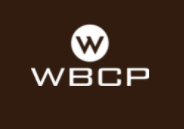 Executive Recruiter
WBCP, INC.
Posted: 01/20/2022
WBCP (www.wbcpinc.com) seeks an experienced Recruiter to work from our office in Gold Hill, Oregon. This is a full-time position that offers a collaborative, team-based, and supportive work environment. We are looking for a dependable colleague who is eager to manage a significant portion of our recruitment business. This position will have an attractive base plus bonus salary structure and does not require you to secure or source recruitment business. We have a "work hard play hard" culture with committed staff who embrace camaraderie and synergy. This individual will excel at helping our clients find the right talent for their open executive-level and hard-to-fill positions. This includes advertising in targeted and highly visible places, reviewing and screening candidates, coordinating details, and facilitating the recruitment process with hiring organizations. If you have strong communication, writing, and customer-service skills, along with experience in recruiting and project management, WBCP is the right place for you!
Here is the link to our full recruitment brochure - https://indd.adobe.com/view/373c4b33-2f91-4568-b70a-2eab2ab07a2b
THE COMPANY
WBCP is an Executive Recruiting and Human Resources consultancy firm that has been in business and operating since 2004, supporting public sector and nonprofit clients in Oregon, California, Arizona, Colorado, and soon expanding to other states like Washington, Texas, Wisconsin, and Tennessee. Recruiting is the core of our business and involves working with clients, applicants, and a good deal of project-management work. In addition to the recruiting side of our business, WBCP conducts special projects for our clients concentrating in human resources, organizational development, class and compensation studies, leadership development, and project work. These projects vary in subject matter and size and could last anywhere from a few weeks to a few months.
THE JOB
WBCP has built a brand where our clients know they can trust and expect us to handle each phase of a recruitment with expertise and professionalism. As a Recruiter, you will be an extension of the WBCP brand and will be given a lot of autonomy and trust. The work will include: meeting with clients (either virtually or in-person), developing comprehensive advertising strategies, sourcing candidates, reviewing applicant resumes, assessing applicants' relevant knowledge, technical and interpersonal skills, and career experience and aptitudes, acting as a point of contact and building influential relationships with both our clients and candidates, and facilitating interviews. You will learn all the aspects of the WBCP recruitment process.
Complete an application and submit your resume and cover letter at: https://wbcpinc.com/job-board/
---

Ashland School District
Two Job Opportunities in the Human Resources Department
We are currently seeking a Human Resources Program Assistant and an Administrative Assistant. Working collaboratively with the Director, these positions will support the achievement of the district's initiative, Pathways to Excellence. Please follow
this link to view all available jobs within our district. Positions are open until filled. Application review begins October 25, 2021.
Please reach out with questions: Phone: 541-482-2811 ext 1103 Email: Laurie.Rooper@ashland.k12.or.us
Posted: 01/10/2022
---
BBSI - Southern Oregon Invites Applications for:
Human Resources Consultant
Posted: 01/10/2022
GREAT OPPORTUNITY!
BBSI-Southern Oregon is looking for Human Resource Consultant (HRC) to complement our existing team!
We are seeking an HRC who strongly desires to further their career beyond "just doing HR", by working directly with business owners to develop and deliver business strategy, and who can establish and maintain a trusted "seat at the table" with multiple business owner partners. This is a key position that requires an entrepreneurial spirit with a genuine desire to proactively and consistently deliver results for our customers.
ABOUT BBSI:
BBSI helps business owners to focus on their business. We eliminate organizational complexity, operationalize business concepts, bring predictability to business management. We combine expert knowledge with industry leading solutions that allows business owners to focus on their core business while building stronger companies. For more information, visit https://mybbsi.com/.
POSITION SUMMARY:
The HRC reports directly to the Area Manager and is responsible for successfully providing a broad range of ongoing human resource consulting services to business owners to maximize customer management of human capital and positively impact customer business success and profitability.
DUTIES AND RESPONSIBILITIES:
Act as business owners' advocate.
Assess, benchmark, analyze and deliver measurable results to the business owner
Regularly conduct root cause analysis to determine optimum solutions to solve human resource issues and business problems
Provide strategic guidance, training and support to customers in human capital management, including organization development, employee relations, employment law compliance, benefits administration, workers' compensation administration and other best practices
Maintenance of knowledge in human resources principles and practices, including employment laws and regulations, industry trends, and economic factors that may impact BBSI and its clients
Complete self-guided professional development
Preform all other duties and responsibilities as assigned
CORE TRAITS/COMPETENCIES:
Ability to operationalize concepts with true business acumen
Understanding of economic environment and effect on business
Drive and vision, results oriented
Business-owner empathy
Stakeholder mentality
Innately curious
Demonstrated leadership ability
Highly ethical
SPECIAL REQUIREMENTS:
Ability to complete high-volume workload, meet critical deadlines and work through constantly changing priorities with enthusiasm
Demonstrated ability to develop and deliver successful presentations to individuals and groups at all levels of an organization - excellent written and verbal communication skills
At least intermediate level knowledge of all MS Office applications
Possession of a valid driver's license with valid automobile insurance meeting BBSI criteria
Roughly 50% of time requires automobile travel – primarily local, with some overnight
MINIMUM QUALIFICATIONS:
Bachelor's degree (B.A.) or equivalent
Eight (8) years of HR generalist experience or equivalent
PHR (Professional in Human Resources) or SPHR (Senior Professional in Human Resources) or equivalent certification.
Prior experience in, exposure to payroll processing; or an aptitude or ability to learn how to process payroll, including knowledge of wage and hour laws
PERFERRED QUALIFICATIONS:
Graduate (masters or Ph.D.) degree or equivalent
Nine (9) or more years of HR generalist experience or equivalent
Business experience outside of human resources in areas such as operations, finance, management, sales, training or business consulting
BENEFITS OF EMPLOYMENT:
Generous base salary, profit sharing, 401(k) with employer match, and benefits
Knowledge that you are working for a results-oriented organization
Opportunity to impact the success and growth of client companies and BBSI
Gain experience working in multiple industries
HOW TO APPLY:
For immediate consideration, submit your resume to joe.rossi@mybbsi.com.
BBSI, a leader in the Human Resources Management industry since 1951, provides expert knowledge with best-in-class management tools and partners with businesses as they grow and evolve.
BBSI is proud to be an Equal Opportunity Employer and maintains a drug-free workplace.