Job Opportunities
JOB OPPORTUNITIES
Do you have a Human Resources related job opening you'd like us to post for you?
Please send a job description, contact information and end date (if applicable) to: shrmroguevalley@gmail.com.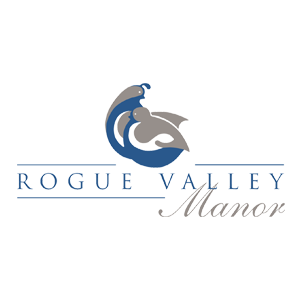 Rogue Valley Manor is a Continuing Care Retirement Community (CCRC) located in Medford, OR. We have an exciting job opening for an experienced, full-time Human Resource Generalist. Our passionate and friendly staff of 500 employees works collaboratively to provide a range of services from culinary, facilities services, activities, and healthcare to our residents all aimed to provide them with a comfortable and carefree lifestyle. Come join our dynamic team!
What you'll be doing:
You will be part of our four member Human Resources team. Your focus will be to provide assistance, organization, and support to our employees and Human Resources Director. While you will work together as a team, your role will be primarily responsible for employee relations, benefits management, analytics and strategic reporting, employee training and administration of our Workers' Compensation program.
Functional areas you'll be responsible for:
Manage assigned employee relation matters and support internal investigations
Benefit Administration
Manage Leave of Absences, FMLA, OFLA, and ADA
Responsible for Workers' Compensation and return to work program
Facilitate Performance Management program
Manage and track professional licenses/certifications
Special projects as assigned
Benefits Include:
Excellent medical, dental, and vision coverage
401(k) w/ 4% match (after one-year/1000 hours)
Employer funded profit sharing plan
Flexible Spending Account
Health Reimbursement Account
Discounted on-campus meals
6 Paid holidays
Career-centered opportunity for advancement.
Employee recognition programs
Education Tuition Scholarship program
Employee referral program
On-campus wellness center and pool
Qualifications
About you:
The ideal candidate will have a desire to be helpful, possess a proactive approach to issues, display strong emotional intelligence, be a self-starter, provide great customer service to employees and managers, have the ability to remain calm and collected under pressure and be respectful and professional at all times.
Minimum Five (5) years' HR experience.
Bachelor's degree in human resources, business, or a related field is preferred.
Prior experience in healthcare, hospitality, senior living, or related field is preferred.
Advanced computer skills; especially MS Office and HRIS databases.
Exceptional oral and written communication skills with a strong sense of professionalism and influence PHR, SPHR, SHRM-CP, and/or SHRM-SCP certifications are preferred. It is expected that upon hire you will work toward professional certification(s) within a year.
About Rogue Valley Manor:
At the Rogue Valley Manor, you will be part of a dynamic and talented team dedicated to the highest standards of integrity and service. We strive to provide unmatched quality of life through the complete continuum of healthcare and support services. Rogue Valley Manor is home to roughly 1,000 residents who enjoy peace of mind knowing they will be supported by the highest quality of care as they age in place.
*Pre-employment testing includes COVID test, drug testing, fingerprint background check, reference checks, TB test and physical examination. Weekly COVID tests are required.
---

Dutch Bros Recruiter
Being part of the Dutch Family... You are adaptable, a servant leader, and community-minded. You view yourself as an unfinished product in the constant pursuit of personal and professional development. We rely on our people to uphold our core values of speed, quality, and service to protect our culture and ensure our growth remains limitless!
Dutch Bros mission statement... We are a fun-loving, mind-blowing company that makes a massive difference one cup at a time.
Who we are... Dutch Bros Coffee was founded in 1992 by Dane and Travis Boersma. After three generations in the dairy business, the brothers decided to use changes in the industry as motivation to branch out and try something new. The bros bought a double-head espresso machine, cranked up the stereo, threw open their barn doors, and started experimenting with 100 pounds of beans.
Dutch Bros strives to be a force for good through outstanding customer service and killer coffee. The company is continuing to grow, sharing the Dutch Luv and opening new shops throughout the nation.
Through the Dutch Bros Foundation and local operators and franchisees, Dutch Bros donates several million dollars each year to support its customers, local communities, and nonprofit organizations.
We love people and we love OUR people! Here's what we offer... Here at Dutch Bros, we want our employees to feel valued, and we recognize there's more to value than a salary. The following benefits and perks were hand-picked to cater to our diverse employee base:
Medical/Dental/Vision/Short Term Disability/Life insurances ● Paid Sick Days
401(k) plan with employer match
Vacation/Floating Holidays/Paid Time Off
Paid Parental Leave
Flexible Schedule
Paid Volunteer Days
Various employee discounts
Office perks, such as hi-lo desks, snacks provided daily, casual dress code, and an in-house coffee bar with a dedicated Broista
Position Overview:
The role of Recruiter at Dutch Bros Coffee is responsible for serving our hiring teams at HQ, by providing full-cycle recruitment strategies, identifying, tracking, and funneling top talent, and ensuring that the quality of our hires continues to uphold Dutch Bros core values and cultural standards. Additionally, this role is entrusted with providing a consistent and high-quality experience for our applicants. The ideal Recruiter has a passion for people and supporting the growth of Dutch Bros. This person should be able to work in a highly collaborative environment, be adaptable, and feel excited to help develop new processes.
Key Result Areas (KRAs)
Manage, coordinate, evaluate, and routinely improve the DB recruiting experience and processes, including the administration, tracking, and documentation of on-boarding paperwork and job descriptions for each client:
Serve as a representative and advocate of Dutch Bros Coffee to all potential employees
Maintain the Dutch Bros job description database; assist hiring managers in writing job descriptions, as needed
Research job description language and best practices; suggest and apply findings
Manage all systems and processes related to applicant tracking within the ATS and area of responsibility
Educate and provide tools to Dutch Bros hiring managers regarding the successful interview, hire, and onboarding practices:
Design and provide relational suggestions and expectations for working with applicants, candidates, and new hires
Conduct orientations for new managers and leaders with focuses on hiring and recruiting processes; utilize this opportunity as marketing for Recruitment offerings
Host "Recruitment Launch" meetings with each hiring supervisor at the beginning of each recruitment life cycle
Provide a bespoke and high level of communication and support to all hiring managers throughout the recruitment life cycle
Create a comfortable, confidential environment for employees, while maintaining clear and open communication with HQ employees, potential and future employees, and the greater Human Resources team:
Support and assist with projects, as needed, in the Employee Engagement and larger HR team
Manage the Dutch Bros presence at annual Career and Internship fairs

Network and build relationships through professional development events such as conferences, webinars, and continuing education courses

Job Qualifications

Bachelor's Degree in psychology, human resources, sociology, adult education, or other related field or a minimum of four years of applicable talent acquisition experience

Must live in the Southern Oregon area, and be willing to commute to the Grants Pass HQ facility multiple times per week
---
BBSI - Southern Oregon
BBSI - Southern Oregon Invites Applications for:
Human Resources Consultant
GREAT OPPORTUNITY!
BBSI-Southern Oregon is looking for Human Resource Consultant (HRC) to complement our existing team!
We are seeking an HRC who strongly desires to further their career beyond "just doing HR", by working directly with business owners to develop and deliver business strategy, and who can establish and maintain a trusted "seat at the table" with multiple business owner partners. This is a key position that requires an entrepreneurial spirit with a genuine desire to proactively and consistently deliver results for our customers.
ABOUT BBSI:
BBSI helps business owners to focus on their business. We eliminate organizational complexity, operationalize business concepts, bring predictability to business management. We combine expert knowledge with industry leading solutions that allows business owners to focus on their core business while building stronger companies. For more information, visit https://mybbsi.com/.
POSITION SUMMARY:
The HRC reports directly to the Area Manager and is responsible for successfully providing a broad range of ongoing human resource consulting services to business owners to maximize customer management of human capital and positively impact customer business success and profitability.
DUTIES AND RESPONSIBILITIES:
Act as business owners' advocate.
Assess, benchmark, analyze and deliver measurable results to the business owner
Regularly conduct root cause analysis to determine optimum solutions to solve human resource issues and business problems
Provide strategic guidance, training and support to customers in human capital management, including organization development, employee relations, employment law compliance, benefits administration, workers' compensation administration and other best practices
Maintenance of knowledge in human resources principles and practices, including employment laws and regulations, industry trends, and economic factors that may impact BBSI and its clients
Complete self-guided professional development
Preform all other duties and responsibilities as assigned
CORE TRAITS/COMPETENCIES:
Ability to operationalize concepts with true business acumen
Understanding of economic environment and effect on business
Drive and vision, results oriented
Business-owner empathy
Stakeholder mentality
Innately curious
Demonstrated leadership ability
Highly ethical
SPECIAL REQUIREMENTS:
Ability to complete high-volume workload, meet critical deadlines and work through constantly changing priorities with enthusiasm
Demonstrated ability to develop and deliver successful presentations to individuals and groups at all levels of an organization - excellent written and verbal communication skills
At least intermediate level knowledge of all MS Office applications
Possession of a valid driver's license with valid automobile insurance meeting BBSI criteria
Roughly 50% of time requires automobile travel – primarily local, with some overnight
MINIMUM QUALIFICATIONS:
Bachelor's degree (B.A.) or equivalent
Eight (8) years of HR generalist experience or equivalent
PHR (Professional in Human Resources) or SPHR (Senior Professional in Human Resources) or equivalent certification.
Prior experience in, exposure to payroll processing; or an aptitude or ability to learn how to process payroll, including knowledge of wage and hour laws
PERFERRED QUALIFICATIONS:
Graduate (masters or Ph.D.) degree or equivalent
Nine (9) or more years of HR generalist experience or equivalent
Business experience outside of human resources in areas such as operations, finance, management, sales, training or business consulting
BENEFITS OF EMPLOYMENT:
Generous base salary, profit sharing, 401(k) with employer match, and benefits
Knowledge that you are working for a results-oriented organization
Opportunity to impact the success and growth of client companies and BBSI
Gain experience working in multiple industries
HOW TO APPLY:
For immediate consideration, submit your resume to joe.rossi@mybbsi.com.
BBSI, a leader in the Human Resources Management industry since 1951, provides expert knowledge with best-in-class management tools and partners with businesses as they grow and evolve.
BBSI is proud to be an Equal Opportunity Employer and maintains a drug-free workplace.
---
Addiction Recovery Center (ARC)
Addiction Recover Center (ARC) Invites Applications for:
HR Generalist
Addictions Recovery Center (ARC) in Medford, Oregon is seeking a well-organized, service driven individual with human resources experience to become a member of our Human Resources Department and ensure the best possible support for our employees.
The Human Resources Generalist will work full-time to oversee the day-to-day HR duties in multiple areas (recruitment, onboarding & retention, employee relations, benefits & compensation, training & development, and compliance. Duties will include but are not limited to:
Job duties and responsibilities.
Collaborate with the Chief Human Resources Officer for the completion of department responsibilities;
Partners with agency leadership and staff to provide HR guidance ensuring compliance with state and federal law on HR Process;
Work collaborative with agency leadership and staff to deliver HR services that reflect agency mission, values, and philosophy;
Demonstrated understanding of compliance with federal, state labor regulations;
Administer benefits enrollment and ACA compliance;
Provide guidance, assistance with Agency recruitment efforts and managing the process from position opening to onboarding;
Participate with ADAA/FMLA/OFLA and Worker Compensation administration;
Assist with Agency responses to federal and state reporting requirements, as assigned;
Support with the implementation of new HRIS system and maintaining HR database systems;
Required Skills & Experience:
Combination of education/training and minimum 2 years' experience in day-to-day human resources administration with demonstrated ability to fulfill the essential position requirements;
Bachelor's degree in Human Resources or related, preferred;
PHR, SHRM-PC, a plus;
Able to manage and adjust priorities to best meet agency needs;
Knowledge and experience regarding HR best practices in working with employees;
Ability to transition quickly between tasks and manage conflicting priorities appropriately;
Professional demeanor, excellent communication skills, able to work collaboratively with ;
Understanding of best practices in staff supervision and performance management, highly preferred;
High competency in computer use, keyboarding, and MS Office products; HRIS experience preferred;
The ARC has units that provide services 24 hours per day/7 days per week and the HR Generalist may occasionally be required to work on-call during weekends and holidays.
Competitive compensation and benefits, including:
Starting wage: based on level of education, skill, and experience;
Health, Dental, Life, and LTD benefits (at no cost for employee)
Additional optional benefits: vision, flexible spending account, etc.
401k retirement with employer match & immediate vesting
Generous Paid Leave: vacation (17 days), holidays (9 days), sick (9 days), and professional training (20 hours)
Qualified Public Service Student Loan Forgiveness Employer
Applicants must be able to pass a criminal background check and pre-employment drug screen. All inquiries confidential. Open until filled.
Please submit a complete resume with a cover letter that briefly shares how you are qualified and why you are applying for this position.
To submit in-person: 1003 E Main St #104, Medford, OR email to: humanresources@addictionsrecovery.org
ARC is a private, non-profit health agency providing care in southern Oregon for 50 years including: detox & sobering services, residential addiction treatment, transition housing, outpatient care, and mental health services.
---
Rogue Valley Council of Governments
Rogue Valley Council of Governments Invites Applications for:
Human Resources Manager / Assistant to Executive Director
About the Position
The Rogue Valley Council of Governments is seeking a Human Resources Manager / Assistant to Executive Director to plan, organize, and direct all aspects of the Human Resources and Payroll departments; assist the Executive Director and management staff with professional and technical tasks related to operations of the Agency; supervise the work of administrative support staff providing assistance to all Agency departments and member jurisdictions; and prepare and monitor Human Resource and administration department budgets. Please refer to the job description for complete details of the position's scope/duties.
Hours: Full-time, 40 hours per week, Monday through Friday
Starting Salary: $5,227.14 – $6,087.03 per month, depending on experience and qualifications. The top of the salary range is $7,499.77 per month. Exceptionally qualified candidates may be considered at steps beyond the starting salary range.
Benefits: Phased eligibility per below.
Upon hire/First of month following hire: Holidays; vacation and sick pay; medical/dental/vision (employee cost = ½ of 1% of monthly salary regardless of coverage level [EE only, EE + Spouse, EE + Child(ren), Family]); FSA (optional, per employee)
Upon successful completion of 6-month trial service period: Non-PERS employer-funded retirement (13.02% of monthly salary); 457(b) contributions (optional, per employee – pre-tax or Roth); HRA contributions (employer-funded); Life/LTD/AD&D (employer-paid)
Special eligibility periods: Mercy Flights memberships (employer-paid); optional supplemental insurance (employee-paid)
About the Person
The ideal candidate will have knowledge of: the full range of human resources principles, practices, regulatory requirements, and methods (i.e. HR Generalist); the full range of payroll principles and practices, including quarterly payroll tax reporting and W-2 processing; state and federal employment laws and reporting, OSHA regulations and general employment practices; computer applications and uses for personnel administration (i.e. HRIS); and confidentiality rules including information security and HIPAA. Advanced spreadsheet, word processing, presentation, database, email, web and desktop publishing software skills will also be necessary. Further requirements include significant experience with employee supervision/management and demonstrated ability to work as an effective team member, establishing and maintaining harmonious and cooperative working relationships with staff and a wide variety of people. Please refer to the job description for complete details of the required qualifications.
Desirable Qualifications
In order to be considered for this position, applicants must:
Follow the application process described below, and
Have a combination of education and experience equivalent to that outlined below, plus any other listed screening qualifications.

Education: Bachelor's degree with course work in human resources, public administration, business administration, or related field.
Experience: A minimum of 5 years progressively responsible experience in human resources and payroll management; experience in local government administration desired, but not required.
Substitution: Any satisfactory equivalent combination of education, training, and experience which demonstrates the knowledge of, skills, and abilities required to perform the duties of the job.
Application Process
For application instructions, please visit "How Do I > Apply for a Job" at www.rvcog.org. A cover letter, current resume, and completed RVCOG Employment Application are required to apply for this position. Incomplete application materials will not be considered.
This position will remain open until filled. Interested applicants are encouraged to apply as soon as possible as the position will be filled when a suitable candidate is identified, and applications will be considered as they are submitted.
About the Rogue Valley Council of Governments
The Rogue Valley Council of Governments, a voluntary association of local governments in Jackson and Josephine Counties, was established in 1968 and comprises departments delivering services in the following specialties: Senior Nutrition, Senior and Disability Services, Transportation Planning, Land Use Planning, Grant and Contract Administration, Natural Resources, Technology Services, and Special Member Services.
---
Rogue Community College
Rogue Community College Invites Applications for:
Human Resources Specialist II
General Statement of Responsibilities
Provides a wide range of communications, coordination, and assistance with a variety of HR functions including recruitment/talent acquisition, hiring processes, and employee onboarding and exit. As a representative of HR, this position will be involved in developing and implementing services and programs designed to foster a positive and inclusive working environment. This position requires a high level of confidentiality, excellent communication skills, and the ability to proactively respond to changing priorities.
Supervision Received
Works under the general supervision of the Director of Human Resources.
Supervision Exercised
Supervision is not a responsibility of this position. May oversee student workers.
Examples of Duties - Essential Functions
Provides advice and assistance on a wide range of matters including application of policies, procedures, state and federal regulations, and practice.
Efficiently utilizes HRIS, ATS, and other applicable systems to provide accurate, proactive, and integrated reports and information.
Coordinates assigned recruitment processes and ensures positions are authorized and appropriately approved prior to posting in ATS. Monitors and facilitates all phases of the posting process. Assists internal users in creating, approving, and managing online position requisitions.
Provides assistance and direction in assigned hiring processes, including development of interview questions, application of best practices, maintenance of recruitment files, and direct communication with hiring managers and candidates.
Coordinates assigned new hire, onboarding, and exit processes including processing of Criminal Background Checks, completion of applicable new hire paperwork, HRIS entry, and conducting new employee orientations. Establishes and maintains assigned employee personnel files.
Specific Duties:
Prepares and submits recruitment advertisements for assigned position postings. Establishes vendor accounts and creates purchase orders as necessary. Reviews and reconciles advertisement invoices and submits for authorization to pay.
Coordinates, facilitates, maintains, and responds to questions regarding HR related training programs. Serves as an online training system administrator. Generates and distributes training notifications as assigned.
Schedules work capacity evaluations and drug screenings for applicable positions, including interpreting results to ensure candidate's eligibility for hire.
Maintains up-to-date job descriptions for assigned positions; assists with submitting changes to assigned position descriptions through the classification process.
Establishes and maintains employee personnel files and lists; purges files and records based on state and federal laws.
Gathers data and compiles reports; assists with state and federal reports and surveys.
Assists in research, preparation, and updates of personnel related manuals, forms and reports. Creates and maintains HR and employee user guides for ATS.
Assists in promotion and administration of peer-to-peer employee recognition program. Provides program updates for publication in quarterly newsletter and distributes recognition notices to employees.
Maintains and updates assigned HR department webpages. Works with other department staff to ensure accurate and up-to-date information including policies, procedures, forms, and/or organizational charts.
Coordinates department related events such as Annual Safety and Wellness Fair, Flu Shot Clinic, retirement meetings, Benefits Fair, and Supervisor Trainings as assigned.
Assists in creation and distribution of employee-related surveys. In coordination with applicable HR staff members, deliver presentation of survey results and applicable recommendations.
Collaborates with other HR staff members to complete projects and accomplish department goals.
Answers routine human resources, benefit, and payroll questions and directs inquiries to appropriate HR staff.
Performs other duties as assigned.
Compensation is entry level for Group 6 on the 2020-21 Classified Salary Schedule.
Benefits include:
-Family medical, dental, vision, and employee life insurance;
-Comprehensive leave package, including eleven paid holidays, sick leave, vacation, personal days and emergency leave days;
-Up to 12-credit tuition waiver per quarter;
-Membership in PERS/Oregon Public Service Retirement Plan (OPSRP); and
-Eligibility for professional growth funds.
For full details and to apply, visit the RCC Jobs portal https://www.schooljobs.com/careers/roguecc/jobs/3014071/human-resources-specialist-ii
---
Ashland Food Co-op
Ashland Food Co-op Invites Applications for:
Human Resources Manager
We have a rare leadership opportunity for the right person to join one of the most dynamic food co-ops in the nation. Ashland Food Cooperative is seeking an experienced Human Resources Manager with strong leadership skills and business acumen to join our Administrative Leadership Team in beautiful Ashland, Oregon. Ashland Food Co-op has $31+MM in sales and 170 employees. The Human Resources Manager reports to the General Manager.
Job Summary: The Human Resources Manager is responsible for managing and to continually improve all areas related to human resources, including but not limited to, staffing initiatives, employee relations, labor relations, employee training and development, compensation and benefits, performance management, and diversity and inclusion. Also, to serve as an employee advocate, support employee labor relations and communications while ensuring compliance with organizational policies and procedures, applicable laws and state/federal requirements.
Qualifications and Competencies:
Bachelor's Degree in Human Resources or a related field or equivalent work experience of 8-10 years of professional human resources experience in all functional area of human resources, with 5+ years of leadership experience at a Manager level or above – SPHR certification a plus.
Experience in support of a multi-site/location and/or experience working in a union environment is a plus.
Demonstrated strategic HR excellence, including leading/participating in change initiatives, and in-depth knowledge of employment laws and applicable regulations.
Proven ability to hire, develop, and retain effective, diverse teams.
Demonstrated ability to provide leadership of both strategic and tactical HR functions, as well as serve as a motivating staff manager.
Excellent relationship-building skills, with a demonstrated ability to develop productive and collaborative working relationships.
Multicultural awareness and experience with diversity and inclusion management
Excellent emotional intelligence
Guide leaders and employees regarding policies, values, HR programs (benefits, pay and salary) administration and interpretation to ensure policies and procedures are handled consistently and promptly.
Accurately diagnose organization issues, develop solutions and implement action plans.
Ensure all policies and procedures comply with all applicable state and federal employment, labor, compensation and benefit laws and regulations (e.g., FMLA, ADA, EEO, FLSA).
Able to work effectively both independently and in a collaborative team-oriented approach.
Highly motivated self-starter with excellent time management and prioritization skills.
Excellent listening, verbal and written communication skills.
High degree of personal integrity and professionalism with solid business acumen.
Excellent interpersonal, negotiation, and conflict resolution skills with ability to maintain objectivity, neutrality and confidentiality.
Persistent and dependable, especially deliverables, and deadlines.
Able to manage multiple competing priorities and work effectively against deadlines.
Excellent computer skills, including: Google Application Suite, and/or MS Office Suite.
Here are some of the great things we have to offer:
Participation in strategic leadership decisions that impact the future of the organization
A great cooperative, team-oriented work atmosphere
Flexible scheduling for work/life balance
Competitive Salary
Quarterly Productivity Bonus and Annual Profit Sharing opportunities
Competitive Medical, Rx, Dental, Vision, Life Insurance, Short and Long Term Disability
Flexible Spending Accounts
Paid Sick Benefits
Generous Paid Vacation
401k Plan with company match
15% Employee Discount.
Application process:
Visit https://ashlandfood.coop/employment/current-job-openings/human-resources... and click the "Apply Online" link to submit your application. Please carefully follow directions and attach your resume and a cover letter.
Equal Opportunity Employment: We are committed to cultivating a workplace in which diverse perspectives and experiences are welcomed and respected. We do not discriminate on the basis of race, color, religion, creed, ancestry, national origin, sex, age, disability (physical or mental), marital or veteran status, genetic information, sexual orientation, gender identity, political ideology, or membership in any other legally protected class.